Commercial Title Services Done Differently
We understand that commercial title requires a different kind of expertise — you need a partner you can trust to handle any of your deals, no matter the size or complexity. That's where our team of highly experienced title professionals comes in. With Landtrust, you've got someone in the trenches with you, focused on solving problems and making sure every deal goes through.
Consider us an extension of your team
We understand the ins and outs of commercial title — and how difficult it can be to get real support you can rely on. That's why we're doing things differently. We work alongside you as your advocates, offering personalized attention and creative solutions that ensure your deal gets done perfectly and on time, every time. Think of us as your very own title team.
We're laser-focused on your success
We may be smaller than the national institutions — but we think that's a good thing. You're directly connected with a team of experienced title attorneys and commercial underwriters who are 100% committed to your success. We stay in constant communication so you're never out of the loop, and we take the time to get to know you and your business. That's how we deliver service you just can't get anywhere else.
With us, you're never a number
Unlike other title companies, we don't treat you differently based on the size of the deal — you won't get shuffled around to a different person every time you call. You get an attorney closer as your main point of contact throughout the entire transaction, and they're supported by a team that truly understands you and your business. At the end of the day, we're just as invested in your success as you are.
Experts with experience
You don't have to worry about whether or not the people handling your deal understand the intricacies of commercial title — we do. We built a team of experts who cut their teeth handling deals at major underwriters across the country. That's 50 years of combined experience in the commercial title industry put to work for you.
Bottom line: when you work with Landtrust Title, you're getting a whole team of experts committed to your success. If you have questions about commercial property title services, Landtrust Title Services can help. Please contact us today at [email protected] or by phone at (312) 528-9210.
Commercial Title Services
Construction Escrows
Draw Package Examination & Management
Title Clearance Assistance
Payment Disbursement to Contractors & Sub-Contractors
Tenant Improvement Escrows
Project Coordination
Prompt Resolution to Mechanics Lien Issues
Purchase & Refinance
Settlement Services
Subdivision & Zoning Assistance
Coordinated Endorsement Preparation & Coverage Review
Single-Site Property or Multi-Site Portfolio
UCC Filings
Condominium Projects & Deconversions
Uninsured Property Reports
Your Landtrust Title Commercial Team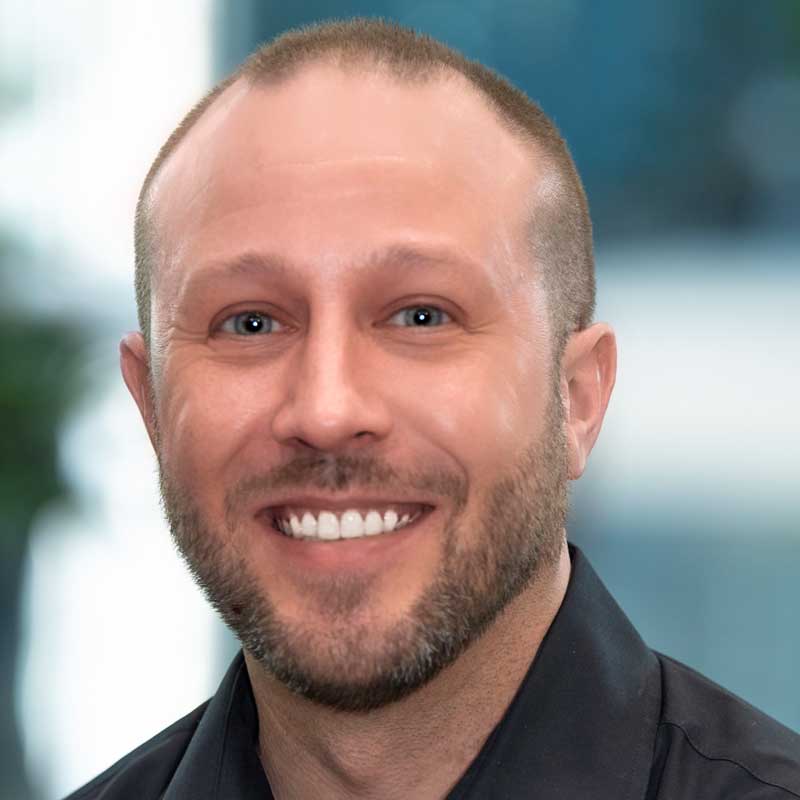 Brian Mraz ESQ, Vice President, Operations
Brian offers nearly two decades of legal and commercial title experience. He started his career at a large underwriter and later earned his Juris Doctor degree from Chicago Kent Law School. Brian thrives in dynamic environments, quickly adapting and finding creative solutions for the ever-changing demands of the industry. His hands on approach, friendly personality, and professional acumen make closings easier.
Kerri McGee, Vice President, Title Operations
Kerri has worked in the title industry for more than 25 years with extensive knowledge in every aspect of title insurance, and a dedication to providing the highest level of customer service. Kerri's focus is on commercial examining, construction escrow, and curative for statewide transactions in her role as Title Officer. Her responsibilities include working with attorney agents, lenders, developers, and new construction projects. Kerri earned a Bachelor of Arts degree in Education from Aurora University and is a certified Illinois Title Professional, as well as an inaugural member of the Illinois Land Title Association's Michael D. Troutt Leadership Academy.